July 10, 2018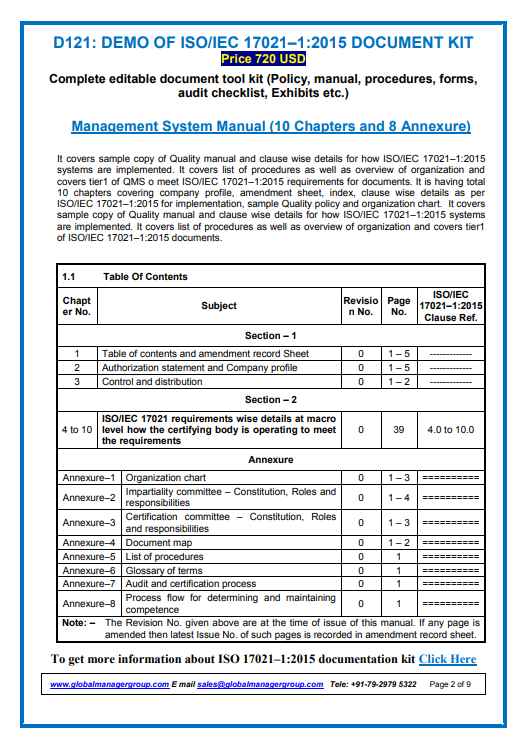 ISO 17021 Standard specifies requirements for bodies providing audit and certification of management systems. It gives generic requirements for such bodies performing audit and certification in the field of quality, the environment and other types of management systems. ISO/IEC 17021:2015 Accreditation is intended for the use by certification bodies and accreditation bodies.
When such a management systems apply for ISO 17021 Accreditation, one of the first things that come to mind is documentation, which includes most important documents, the Quality Manual. ISO/IEC 17021 Manual is the structure of the documentation to be outlined in the management system. This is the document that explains the operational activities and responsibilities of management systems certification bodies.
ISO/IEC 17021 Manual describes the policies, structure, procedures, and methodologies for operating and maintaining effective management system certification activities. When any individual think about starting ISO 17021:2015 documentation procedures, the first thing come to his mind is that How to prepare ISO 17021:2015 manual document? And what to includes in that manual?
Following are the key requirements that should be cover in well-written ISO 17021:2015 Manual.
Authorization statement and Company profile
Control and distribution
ISO/IEC 17021 requirements wise details at macro Level
Organization chart
Impartiality committee
Certification committee
Document map
List of procedures
Glossary of terms
Audit and certification process
Process flow for determining and maintaining
competence